Jeffrey H. Lowe, DDS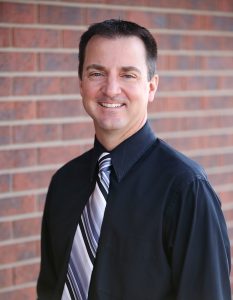 Dr. Jeffrey Lowe earned his bachelor's degree in biology from Nebraska Wesleyan University, and attended the University of Nebraska Medical Center College of Dentistry for his Doctor of Dental Surgery (DDS) degree. He continues to advance his knowledge of dentistry through continuing education courses, and has received advanced training in sedation dentistry, full-mouth reconstruction, neuromuscular orthodontics, Invisalign®, sleep apnea, TMJ/Migraine treatment, cosmetic dentistry, and dental implants. He is a graduate of the Las Vegas Institute for Advanced Dental Studies, a preferred Invisalign® Provider, and a fully qualified treatment specialist in TMJ and migraines.Dr. Lowe is a member of the following professional organizations:
American Dental Association
American Orthodontic Society
Kansas Dental Association
American Academy of Cosmetic Dentistry
Dental Organization for Conscious Sedation
Northwest Golden Belt District Dental Society
Hays Chamber of Commerce
As a dentist, Dr. Lowe is committed to providing gentle care to all his patients, using only the most advanced materials and procedures available. He practices comfortable, complete health dentistry, with a strong emphasis on personalized treatments. Dr. Lowe always takes the time to get to know his patients, building individual relationships, and is a careful listener. He takes your needs into account when planning your treatment, and explains beforehand your treatment options and which service will provide the greatest benefit for your individual needs.
Dr. Lowe married his high school sweetheart, Jana. He enjoys spending time with their 3 children (Hayden, Jillian, and Harrison), boating, and camping.
---
Brock Nelson, DDM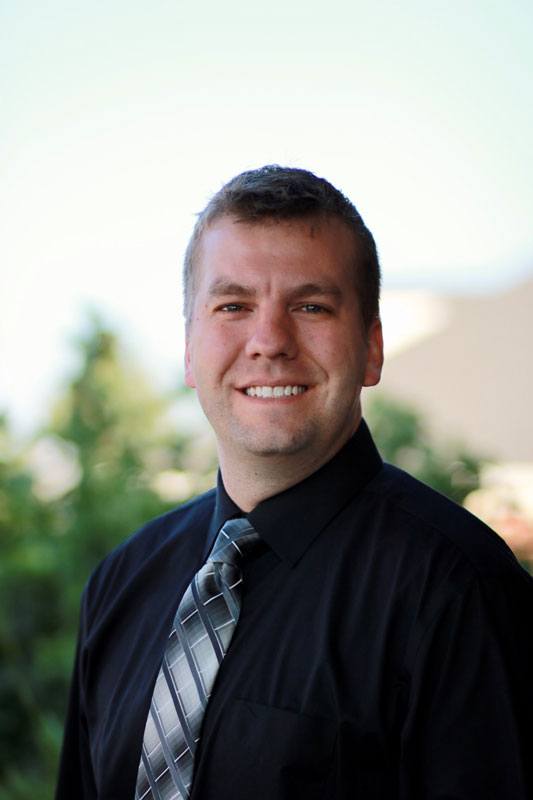 Dr. Brock Nelson was born in Blue Grass, IA. After completing high school, he received his BA from Cornell College. From there, Dr. Nelson moved to Chicago, where he complete his Masters of Biomedical Science and pursued a career in dentistry by completing his Doctorate of Dental Medicine from Midwestern University in 2017. Dr. Nelson is a member of the American Dental Association, the Academy of General Dentistry, and the Chicago Dental Society.Dr. Nelson shows his dedication and compassion to his patients by providing complete health care and utilizing advanced dental techniques. Every treatment is tailored to each individual and what they need in order to restore their oral health. He makes sure that every patient is comfortable and every question is answered before each new step towards complete health.
Dr. Nelson resides in Hays with his wife, Amanda, and in his free time, he can be found running, hiking, watching movies or playing golf.
---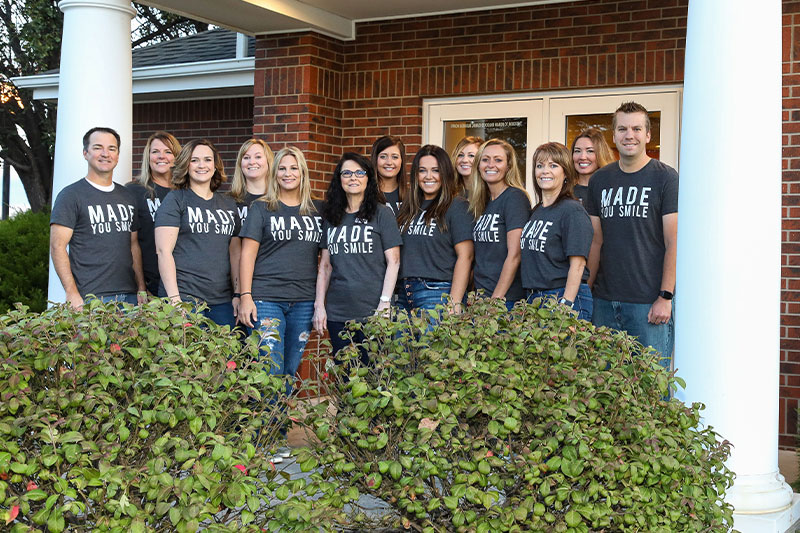 Meet Our Team

Our friendly dental team at Lifetime Dental Care is passionate about providing quality dental care. We are devoted to helping you improve and maintain your smile and your oral health, and we work hard to make sure you are comfortable when you visit our practice. We invite you to call us at 785-261-0221 to learn more about complete health dental care in Hays, Kansas, and to make your appointment with our experienced dentist. We look forward to meeting you and helping you care for your smile!
Jana Lowe, CFO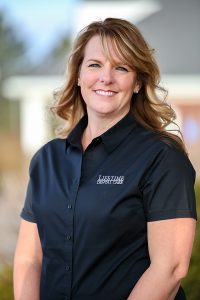 I married my high school sweetheart, Dr. Jeffrey Lowe, in 1994 and I have always played a part in his/our dental journey. As Dr. Lowe was attaining his DDS degree I completed a BS degree from the University of Nebraska-Lincoln in 1996 with a double major. Our journey brought us to Hays, KS in the spring of 1997. Currently I am the CFO of Lifetime Dental Care as well as filling in whenever necessary. Hays is the birthplace of our three children, and we spend most of our time attending their activities, camping, boating, and movie watching.
---
Jackie Schumacher, Business Manager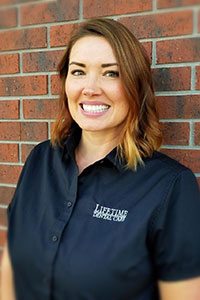 Born, raised, and enjoying life here in Hays, KS, with my husband and two girls! I attended Fort Hays State University, studying Leadership, Marketing, and Human Resources and I'm lucky to bring that training and life experience to Lifetime Dental Care as the Business Manager. It's rewarding to work with our patients and team, creating fun-loving experiences with life changing results!
---
Leah Ruggles, Director of First Impressions


I am a small town Nebraska native. After graduating from the University of Nebraska at Omaha, I met my husband Lucas, who brought me here to Kansas! Being part of a wonderful team like Lifetime Dental Care just solidifies our roots here in Kansas, and I couldn't be more excited! I am a bonus mom to two wonderful boys. All of their activities keep us very busy, and I wouldn't want it any other way! I love to travel and volunteer, and have really found a place in my heart for CASA.
---
Valerie Yates, RDH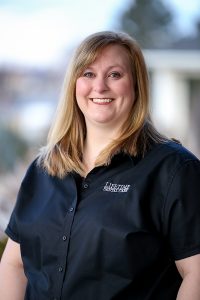 I grew up in Oberlin, KS. After graduating from high school, I attended the Colby Community College Dental Hygiene program. In 2001, I moved to Hays, KS, to start my career as a dental hygienist. I have worked with Dr. Jeffrey Lowe since that time. My husband and I have two daughters, which keeps us very busy. If I do get spare time, I love to read mystery books or watch a good movie. As a complete health advocate, I believe in educating my patients not only about their oral health, but also about how it can affect their overall health. My goal is to have them not only be educated for their own self, but also take that knowledge and spread it to their friends and loved ones.
---
Lori Appelhans, RDH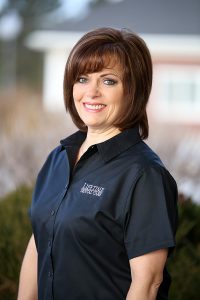 I have lived in Hays since 1986 with my husband Chris and have 3 children and 2 grandkids. I stay involved in my family's schools, church and 4-H and love spending time with my family and watching my grandkids. Prior to Hays, I grew up on a family farm, near Hoxie, Kansas and was the 5th of 9 kids. I have been a hygienist nearly 3 decades, after receiving my Bachelor of Science at the University of Missouri School of Dentistry in Kansas City. My goal is to help my patients obtain and maintain optimum health for a lifetime.
---
Amanda Seirer, Treatment and Insurance Coordinator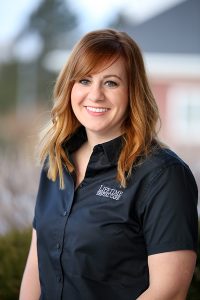 I was born and raised in Russell, Kansas. After graduating from high school, I studied at Fort Hays State University and graduated with my degree of business administration in marketing. Upon graduation, I married my high school sweetheart of almost eight years. My husband and I have a son, who keeps us on our toes every day! I am so thankful for the opportunity to work at Lifetime Dental Care; the culture, our patients and my coworkers make every day a new adventure!
---
Jessica Rush, Dental Hygienist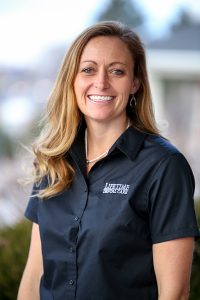 I completed my dental hygiene degree at Wichita State University in 2008. The last 6 years I have spent teaching at Colby Community College as well as working part time in various offices. I am excited to be a part of the awesome team at Lifetime Dental Care and get back to patient care. I want all of my patients to have a smile they love and can be proud of. I am a true believer in complete health dentistry so finding a dentist who practices that way is exciting. I have 4 children who keep me busy. When I do get free time, I enjoy running and working out.
---
Jessica Beach, Dental Assistant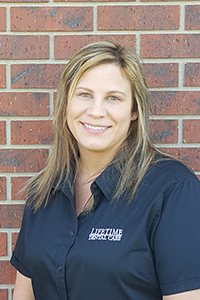 I am the Orthodontic Assistant at Lifetime Dental Care. I absolutely love what I do and have been a dental assistant for over 17 years. I have experience with management, training, administrative and clinical in the dental profession. The care and comfort of our patients is important to me and I love to see lives change as their smiles change. I am also a mother of 3 amazing children and our service dog, Willow. If I am not spending time with my family, I enjoy decorating.
---
Linda Goetz, Dental Assistant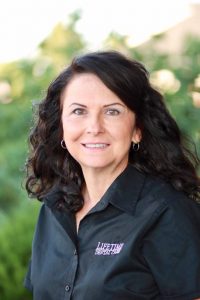 I grew up on a farm east of Pfeifer and went to Victoria High School, where I met my husband. I have two sons and our dog, Pepper. My family is my world! Having been a dental assistant for 17 years, it was exciting to have the opportunity to come to a practice which also offers complete health dentistry. I am proud to be part of a team whose goal is to educate and guide our patients towards a happy and healthy life. Outside of the office, some of my favorite things to do are gardening, spending time on my doc, and watching nature and sunsets.
---
Mackenzie Blecha, Dental Assistant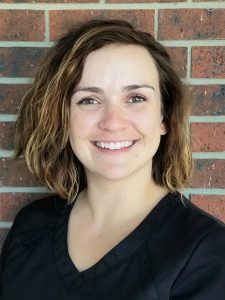 I'm a small-town girl from Oberlin, Kansas, and attended high school in Hoxie, Kansas. I completed a ten-month dental assistant certification course in Vista, California, in 2014 and have enjoyed working in the field ever since. I am also attending Fort Hays State University through online courses to achieve a bachelor's degree in business management. I am beyond excited to be a part of a team that provides so much more than dental care and truly advocates the health of each patient. I have been married to my best friend, Ryan, since 2012, and we were blessed with our daughter, Gentry, at Christmas time of 2017. When I do have free time, I enjoy being outside — in the backyard with our pups, at the pool and especially out fishing!
---
Baylee Werth, Hygiene Assistant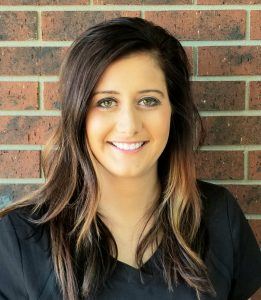 I grew up on a farm west of Ellis, Kansas, and enjoyed showing livestock and participating in sports for many years. I attended Fort Hays State University and have since made Hays my home. In my free time, I enjoy the lake, traveling, and spending time with my family and friends. As a previous CNA, I am delighted to bring my experience into our fun dental office where I get to support both our team and dental patients.
---