Jeffrey H. Lowe, DDS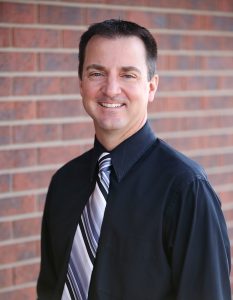 Dr. Jeffrey Lowe earned his bachelor's degree in biology from Nebraska Wesleyan University and attended the University of Nebraska Medical Center College of Dentistry for his Doctor of Dental Surgery (DDS) degree. He continues to advance his knowledge of dentistry through continuing education courses and has received advanced training in sedation dentistry, full-mouth reconstruction, neuromuscular orthodontics, Invisalign®, sleep apnea, TMJ/Migraine treatment, cosmetic dentistry and dental implants. He is a graduate of the Las Vegas Institute for Advanced Dental Studies, a preferred Invisalign® Provider and a fully qualified treatment specialist in TMJ and migraines. Dr. Lowe is a member of the following professional organizations:
Northwest Golden Belt District Dental Society
As a dentist, Dr. Lowe is committed to providing gentle care to all his patients, using only the most advanced materials and procedures available. He practices comfortable, complete health dentistry with a strong emphasis on personalized treatments. Dr. Lowe always takes the time to get to know his patients, building individual relationships, and is a careful listener. He takes your needs into account when planning your treatment and explains beforehand your treatment options and which service will provide the greatest benefit for your individual needs.
Dr. Lowe married his high school sweetheart, Jana. He enjoys spending time with their three children, Hayden, Jillian and Harrison, boating, and camping.
---
Brock Nelson, DMD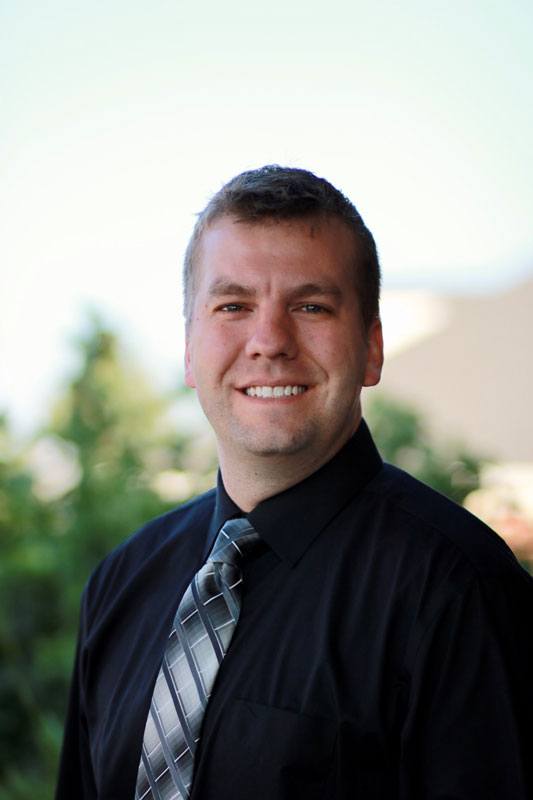 Dr. Brock Nelson was born in Blue Grass, Iowa. After completing high school, he received his bachelor's degree from Cornell College. From there, Dr. Nelson moved to Chicago, where he completed his master's degree in biomedical science and pursued a career in dentistry by completing his Doctorate of Dental Medicine at Midwestern University in 2017. Dr. Nelson is a member of the American Dental Association, the Academy of General Dentistry, and the Chicago Dental Society. Dr. Nelson shows his dedication and compassion to his patients by providing complete health care and utilizing advanced dental techniques. Every treatment is tailored to each individual and what they need in order to restore their oral health. He makes sure that every patient is comfortable and every question is answered before each new step towards complete health.
Dr. Nelson resides in Hays with his wife, Amanda, and in his free time, he can be found running, hiking, watching movies or playing golf.
---
Jane Grove, DDS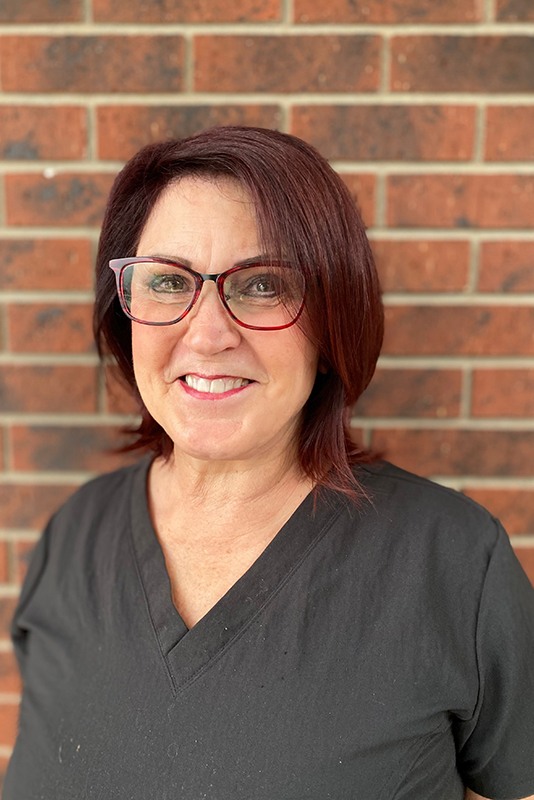 Dr. Jane Grove spent most of her adolescent summers here in Hays with her grandparents who owned State Glass at the time. She soon began her dental career as a dental assistant at the age of 16 and the rest is history. She completed her Bachelor of Science and Doctor of Dental Surgery at University of Missouri-Kansas City. Over course of her career, she has worked for public health and private practices as well as been an associate professor at UMKC School of Dentistry Kansas City and A. T. Still University (Missouri School of Oral Health) in St. Louis. Dr. Grove loves her career choice and developing long-lasting relationships with her patients.
Outside of the office, Dr. Grove enjoys spending time with her children and two grandchildren.
---
Meet Our Team

Our friendly dental team at Lifetime Dental Care is passionate about providing quality dental care. We are devoted to helping you improve and maintain your smile and your oral health, and we work hard to make sure you are comfortable when you visit our practice. We invite you to call us at (785) 498-7130 to learn more about complete health dental care in Hays, Kansas, and to make your appointment with our experienced dentist. We look forward to meeting you and helping you care for your smile!
Jana Lowe, CFO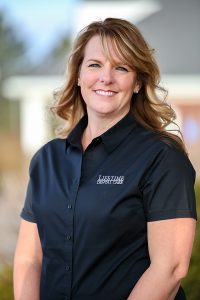 I married my high school sweetheart, Dr. Jeffrey Lowe, in 1994, and I have always played a part in his and our dental journey. As Dr. Lowe was attaining his Doctor of Dental Surgery degree, I completed a Bachelor of Science degree from the University of Nebraska-Lincoln in 1996 with a double major. Our journey brought us to Hays, Kansas, in the spring of 1997. Currently, I am the CFO of Lifetime Dental Care as well as filling in wherever necessary. Hays is the birthplace of our three children, and we spend most of our time attending their activities, camping, boating and movie watching.
---
Leah Ruggles, Treatment and Recare Coordinator


I am a small town Nebraska native. After graduating from the University of Nebraska at Omaha, I met my husband, Lucas, who brought me here to Kansas! Being part of a wonderful team like Lifetime Dental Care just solidifies our roots here in Kansas, and I couldn't be more excited! I am a bonus mom to two wonderful boys. All of their activities keep us very busy, and I wouldn't want it any other way! I love to travel and volunteer and have really found a place in my heart for CASA.
---
Amanda Seirer, Treatment and Insurance Coordinator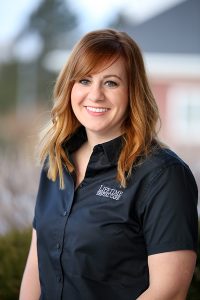 I was born and raised in Russell, Kansas. After graduating from high school, I studied at Fort Hays State University and graduated with my business administration degree in marketing. Upon graduation, I married my high school sweetheart of almost eight years. My husband and I have a son and a daughter who keep us on our toes every day! I am so thankful for the opportunity to work at Lifetime Dental Care; the culture, our patients and my coworkers make every day a new adventure!
---
Cammi Tetlow, Treatment Coordinator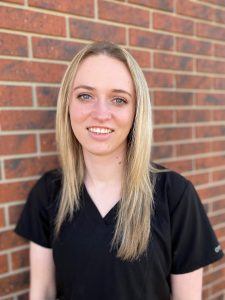 I was born and raised in Hays, Kansas. I graduated high school in 2016. After high school, I went to Fort Hays State University, where I got my bachelor's degree in business in 2021. Outside of work, my husband and I are renovating our house. We have a goal to travel somewhere outside of Kansas every other year; so far, we have been to nine different states together. I am excited to start a career at Lifetime Dental Care. I look forward to getting to know the patients and the team.
---
Cortney Kober, Scheduling Coordinator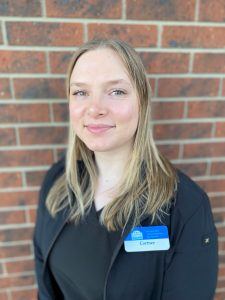 I am Kansas born but Colorado raised. I attended Otero Junior College in La Junta, Colorado, and completed my Associate of Science. I moved back to Kansas in 2017 to be closer to my parents and other family members. I met my husband in Hays, and we recently got married July of 2021. We also have adopted our fur baby, Zeus. We have been enjoying a puppy's excitement and energy in our household. I love taking walks, listening to music and reading novels whenever I can. I am excited to be a member of the Lifetime Dental Care team and being a part of such an awesome culture, both in office and with our patients!
---
Lori Appelhans, Registered Dental Hygienist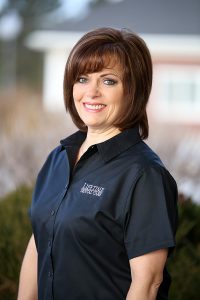 I have lived in Hays since 1986 with my husband, Chris. We have three children and two grandkids. I stay involved in my family's schools, church and 4-H, and I love spending time with my family and watching my grandkids. Prior to Hays, I grew up on a family farm near Hoxie, Kansas, and was the fifth of nine kids. I have been a hygienist for nearly three decades, after receiving my Bachelor of Science degree at the University of Missouri School of Dentistry in Kansas City. My goal is to help my patients obtain and maintain optimum health for a lifetime.
---
Jessica Rush, Registered Dental Hygienist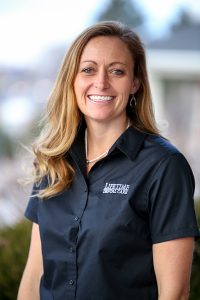 I completed my dental hygiene degree at Wichita State University in 2008. The last six years I have spent teaching at Colby Community College as well as working part time in various offices. I am excited to be a part of the awesome team at Lifetime Dental Care and get back to patient care. I want all of my patients to have a smile they love and can be proud of. I am a true believer in complete health dentistry, so finding a dentist who practices that way is exciting. I have four children who keep me busy. When I do get free time, I enjoy running and working out.
---
Rebecca Bittel, Registered Dental Hygienist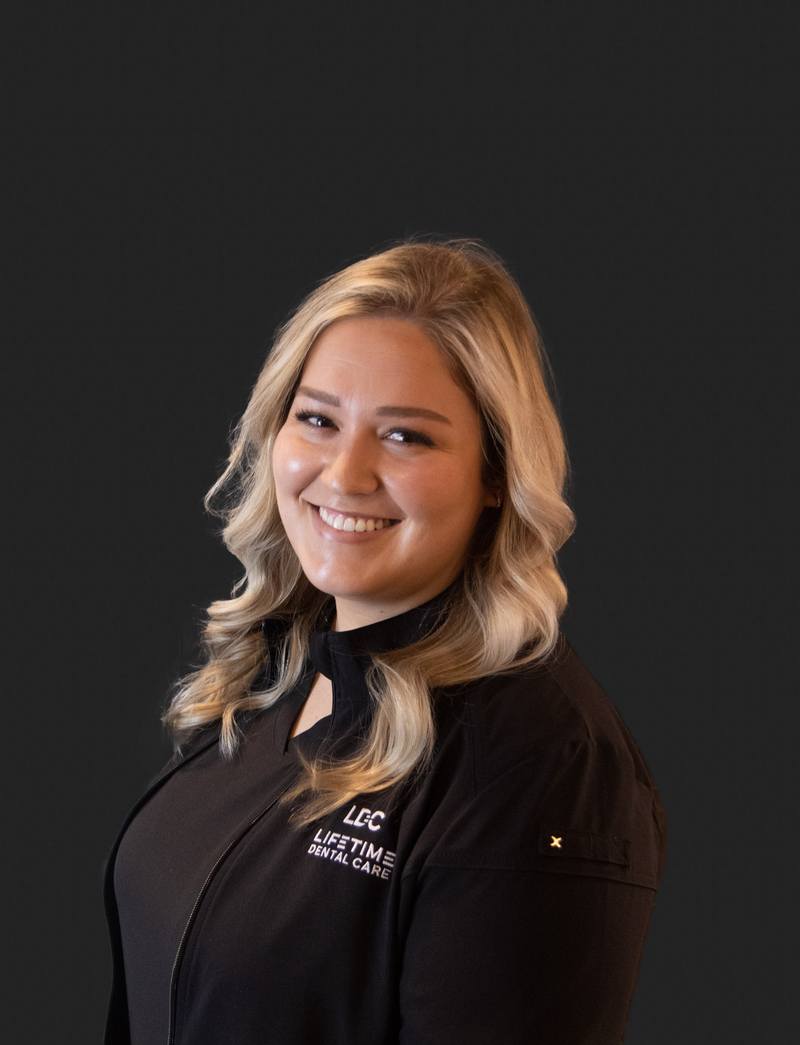 I am an Ellis Kansas native who went to CCC for my hygiene degree and graduated in 2016. I have been married for six years and have one dog named Gracie. I love to be outdoors as well as going to the lake, tubing, fishing and camping. My favorite holiday is Christmas, and I enjoy the classic holiday Christmas movies. I am excited to become part of the Lifetime Dental Care family!
---
Rockell Bedore, Dental Hygienist Assistant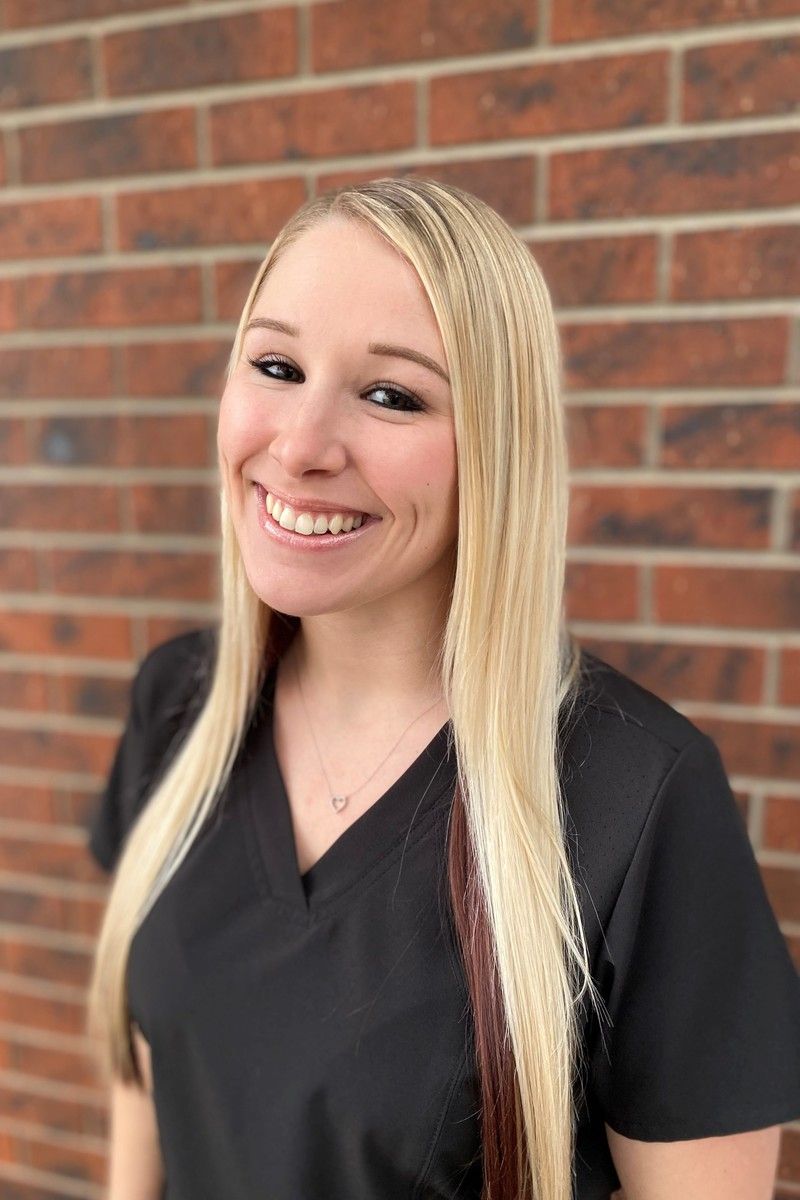 I was born and raised in Kansas. I graduated from Colby High School in 2013. Shortly after, I moved to Hays. I have two handsome fur babies, Hank and Max. I enjoy going to the gym, warm weather, traveling, and doing various outdoor activities.
I'm proud to be a member of the Lifetime Dental Care team! I think it's refreshing that we incorporate information on how our patients' dental health can affect their overall health. Overall, it's such a passionate, positive group, and I admire the way that we encourage each other.
---
Brenda Novotny, Dental Assistant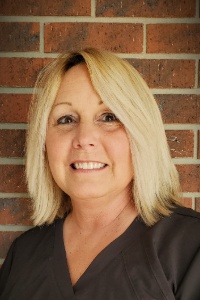 I'm a mom to two beautiful daughters and a grandma to one little boy. Western Kansas became my home about two years ago when I met my husband, and having worked in the dental field previously, I was happy to find my new work family at Lifetime Dental Care. I enjoy our team atmosphere, how we recognize each other, how I continue to learn each day and most of all, working with our amazing patients! For fun outside of the office, I enjoy water sports, cooking, canning, and spending time with family and friends!
---
Carissa Bollig, Dental Assistant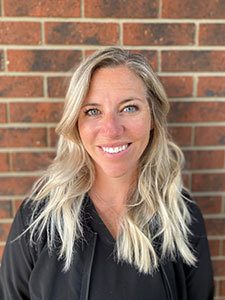 I moved to Hays from a small town in Southwest Nebraska in 2012, and about a year later, I met my husband. We have an ornery son and I'm lucky to be step-mom to two more wonderful boys. My other four-legged child, Wrecka, keeps me just as busy as the boys do! We love to spend our weekends in the summer at Lake Wilson. I'm ecstatic to be employed by such a ground breaking dental office as Lifetime Dental Care! Their dedication to total body healthcare is truly fascinating.
---
Zenovia Favors, Dental Assistant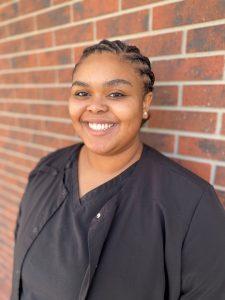 I was born in Georgia but raised in Kansas. As a kid, I was probably the only kid who liked going to the dentist; everything about it excited me! That particular interest led me to graduate from Accelerated Dental Assisting Academy in 2021. In my free time, I like to spend time with my family and friends, attend church, read books, sing and listen to music. Lifetime Dental Care is a safe haven for patients and team members. The overall care, education and health given here is beyond exceptional, and I am so blessed to have my journey here.
---
Nicole Sherfick, Dental Assistant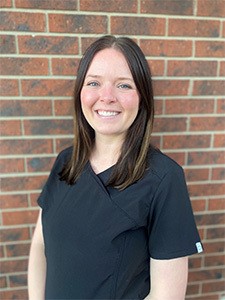 I grew up in Derby, Kansas, and moved to Hays in 2010 where I graduated from Fort Hays State University. My husband and I met in college, and we have two children that keep us on our toes. Outside of work, I enjoy spending time with my kids and family, traveling, the outdoors and dirt track racing. I am so excited and thankful for the opportunity to be a part of the Lifetime Dental Care team!